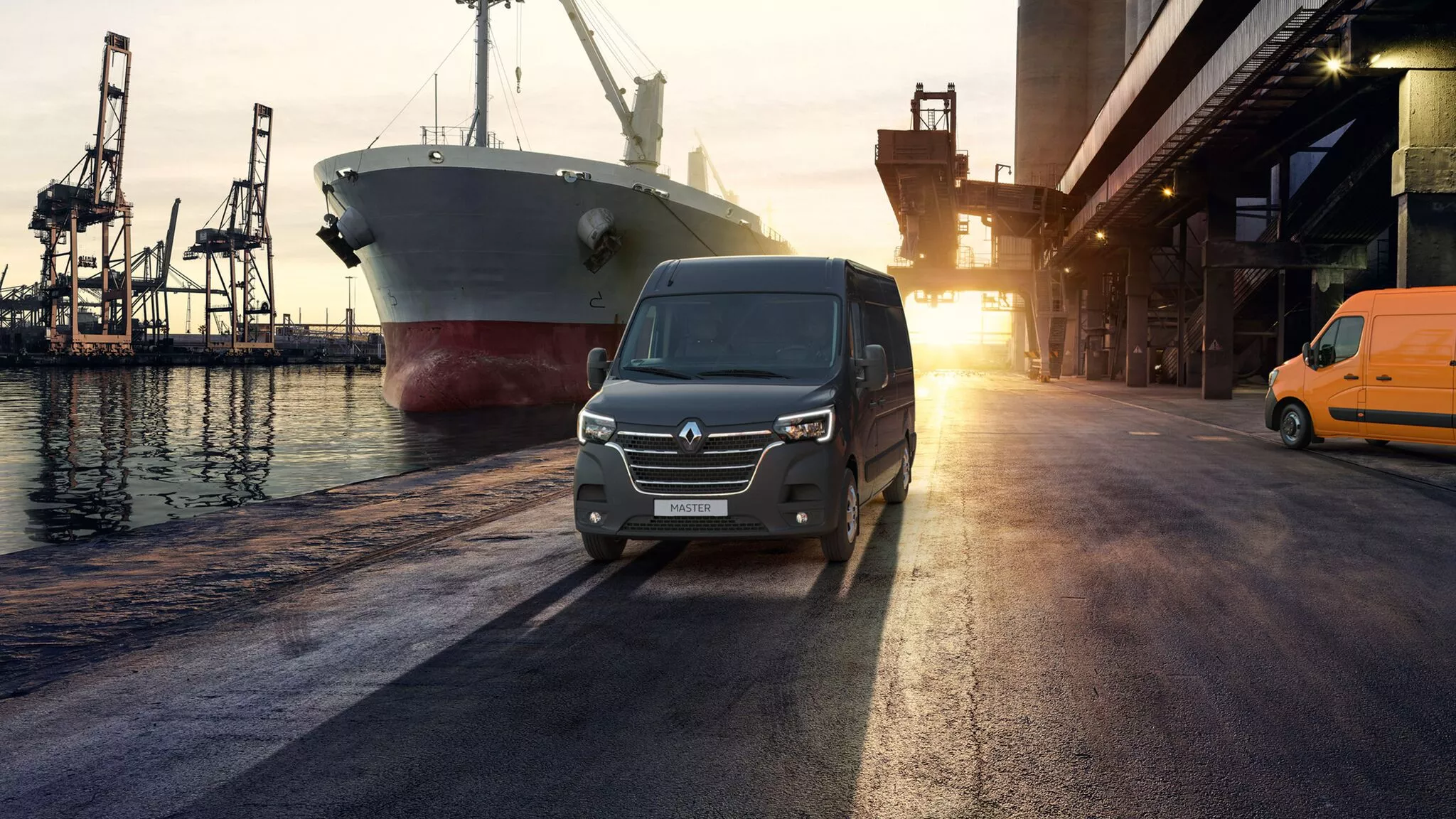 DISCOVER OUR TRACTION SOLUTIONS
Feel at ease on all types of terrain with Renault MASTER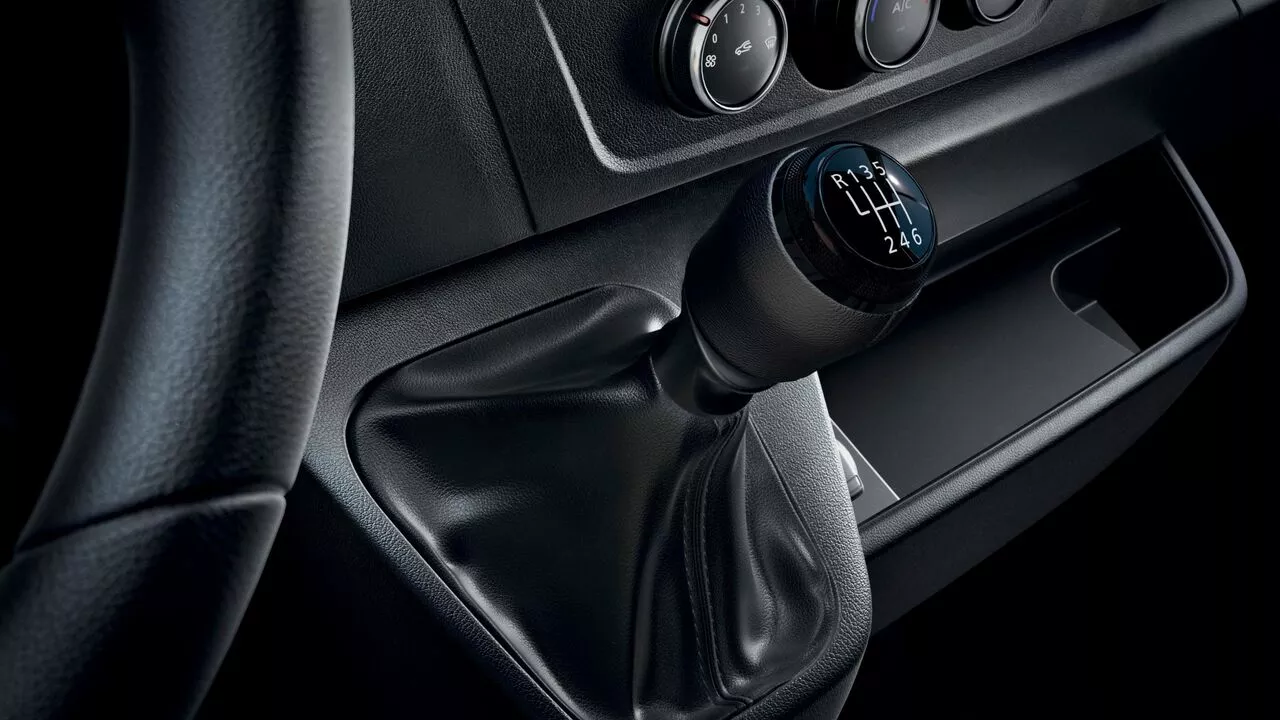 Improved performance and efficiency!
The Master engine range has been completely revamped. It offers increased power and more torque (up to 400Nm and 180hp) offering you more dynamic acceleration and instant pull. The redesigned engines also provide increased driving enjoyment and safety, even with a full load. A winner on every front:  increased power and torque come with improved fuel consumption by 13% (NEDC-BT*).
*Since September 2018, all new vehicles are certified using the WLTP protocol. To facilitate transition, fuel consumption and CO2 emissions values certified using the WLTP protocol are back-translated to the former NEDC protocol (NEDC-BT).
AdBlue®
SCR* technology transforms pollutant emissions from Diesel engines and NOx nitrogen oxide into harmless gasses. With no impact on the vehicle's performance and fuel consumption, AdBlue® technology allows dCi engines to be compliant with the new stricter and more demanding regulatory standards. AdBlue® has its own 22-litre fuel tank that is always easily accessible and should not be combined with fuel itself.
AdBlue® is available from most service stations. Your vehicle alerts you when the AdBlue®** tank needs to be filled up.
*SCR for Selective Catalytic Reduction
**AdBlue® consumption depends on the conditions of vehicle use, the equipment and driving style.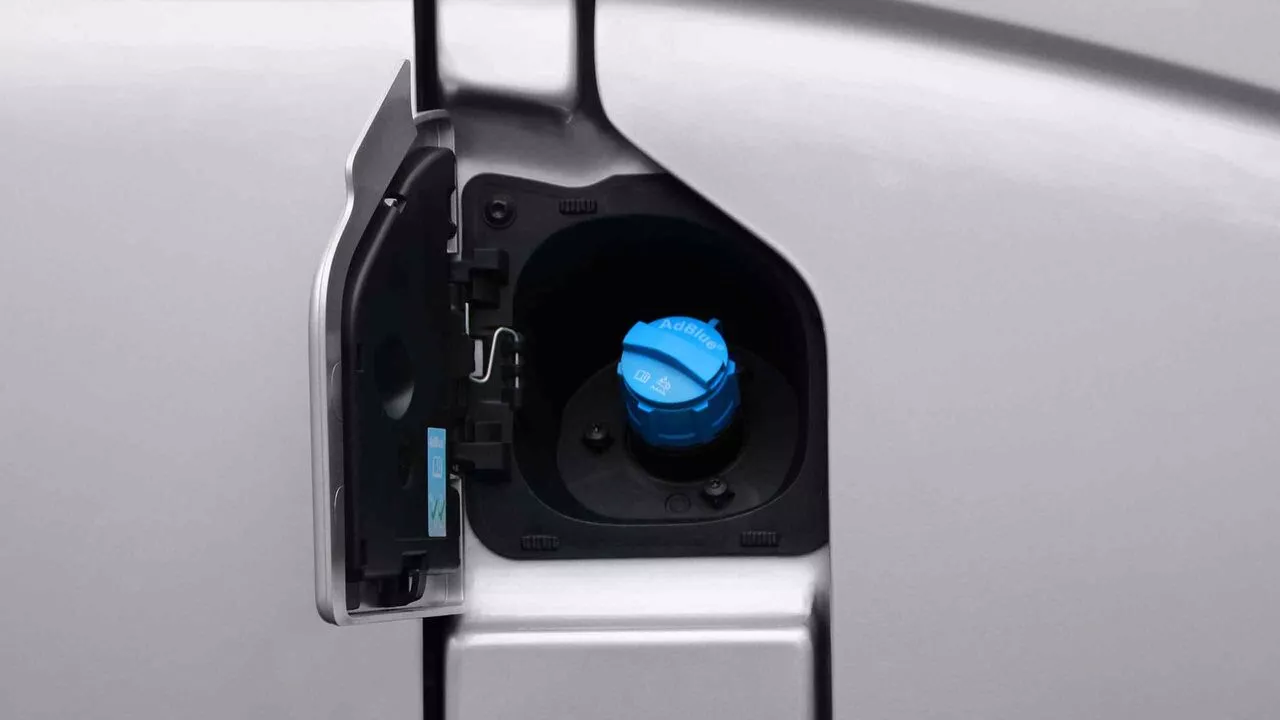 Each traction solution has its own advantages. In the FWD version, Renault MASTER prioritises usable cargo capacity and road transport. In the RWD version, it is able to support much heavier loads and can adapt to all types of terrain.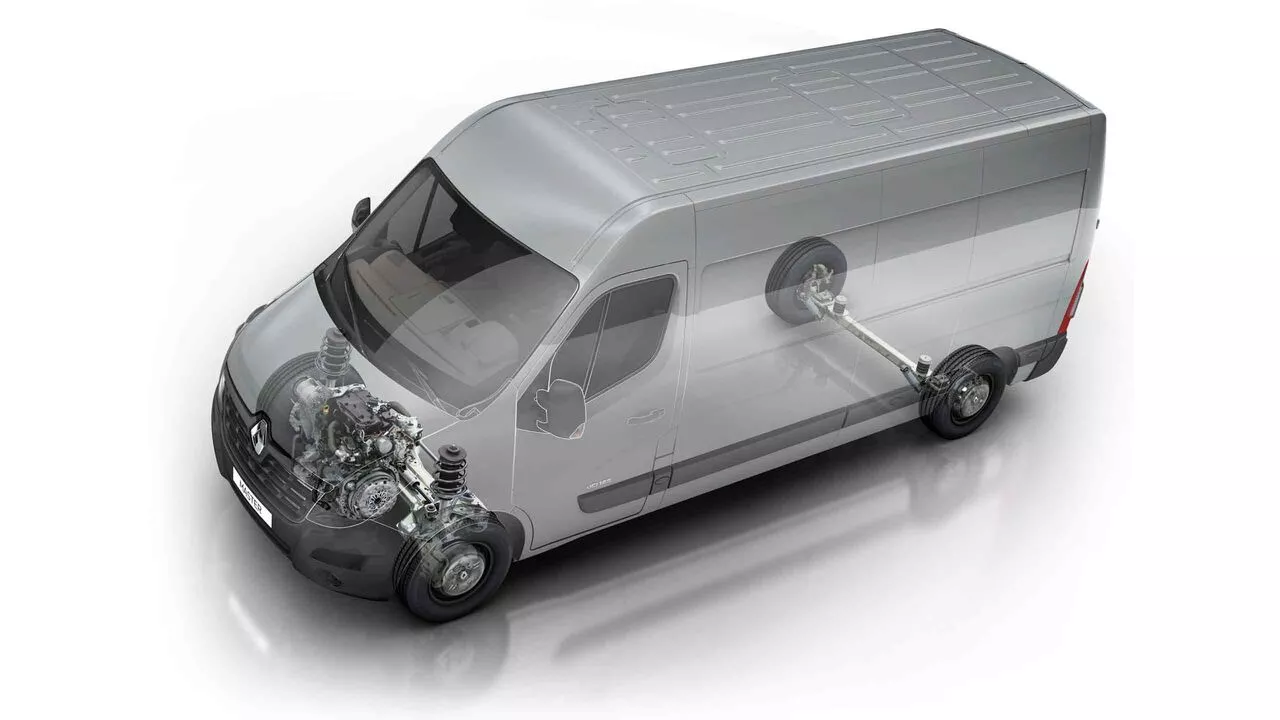 Renault MASTER Front-Wheel Drive
With a very low cargo threshold, Renault MASTER FWD prioritises usable cargo capacity and road transport. Its benefits:
Ease of loading thanks to one of the lowest access sill heights in the segment
More loading volume thanks to a larger usable height and a very low sill
Gross vehicle weight (GVW) up to 3.5t (B licence)
Improved driving enjoyment
Lower fuel consumption for long-distance and short haulage
3 more compact lengths: L1, L2, L3 long overhang usable volume up to 14.8m³
New Renault MASTER Rear-Wheel Drive
With greater loading, towing and off-road capabilities  New MASTER RWD is your best companion to transport significant loads over soft ground.
Its loading benefits:
Larger max rear axle load
Available as L2 Long Overhang and L3 Long Overhang:  Usable volume from 17.0m³
Towing capacity up to 500kg
Higher Gross vehicle weight (GVW) from 3.5t to 4.5t
Its traction and grip benefits:
Better traction with heavy loads, on steep slopes and on soft ground to prevent the risk of getting stuck
Better obstacle-clearing capability
Possibility of twin wheels for greater grip and a higher rear-axle load.
Grip Xtend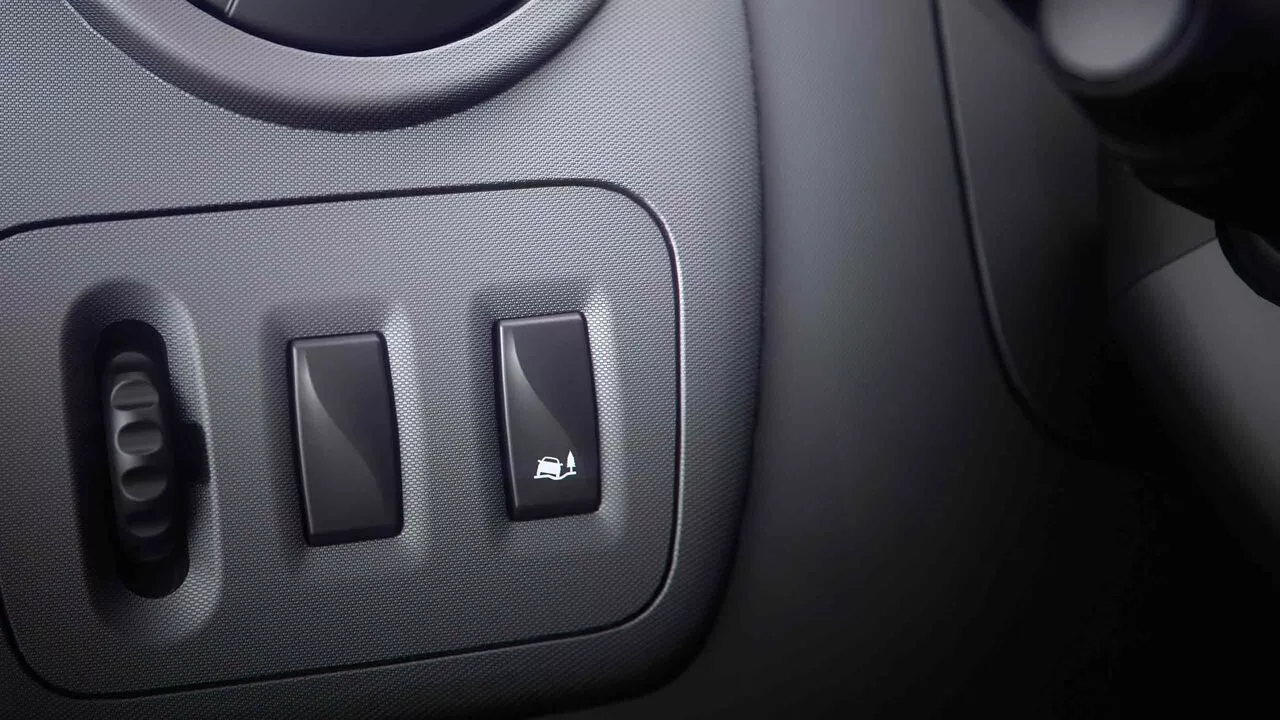 Available as standard on the MASTER range, this anti-skid system offers you optimal grip!(Standard)
MASTER 4x4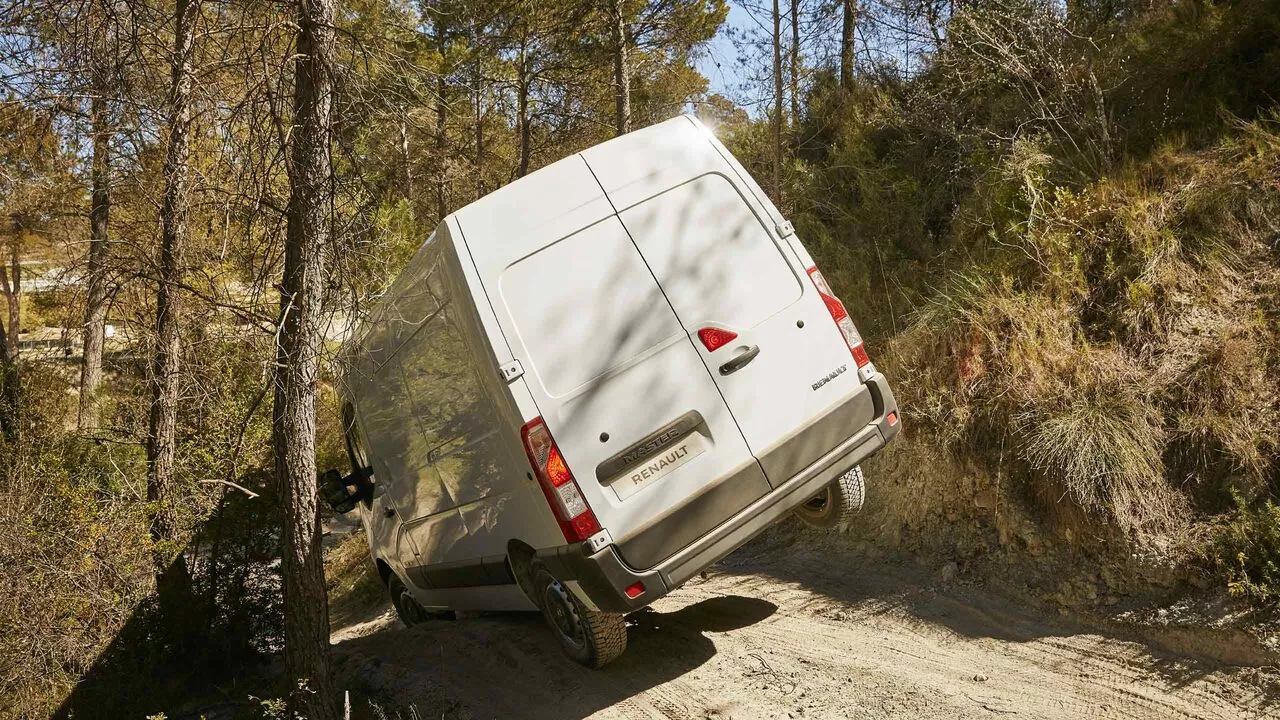 MASTER 4×4 ensures you can drive on all terrain in any weather. With 4 wheel drive, raised ground clearance and differential locking, difficult roads and steep and slippery slopes will not impede your working day.
This is available on MASTER RWD, Van or Chassis cab (single or double cab). (Optional)
Differential locking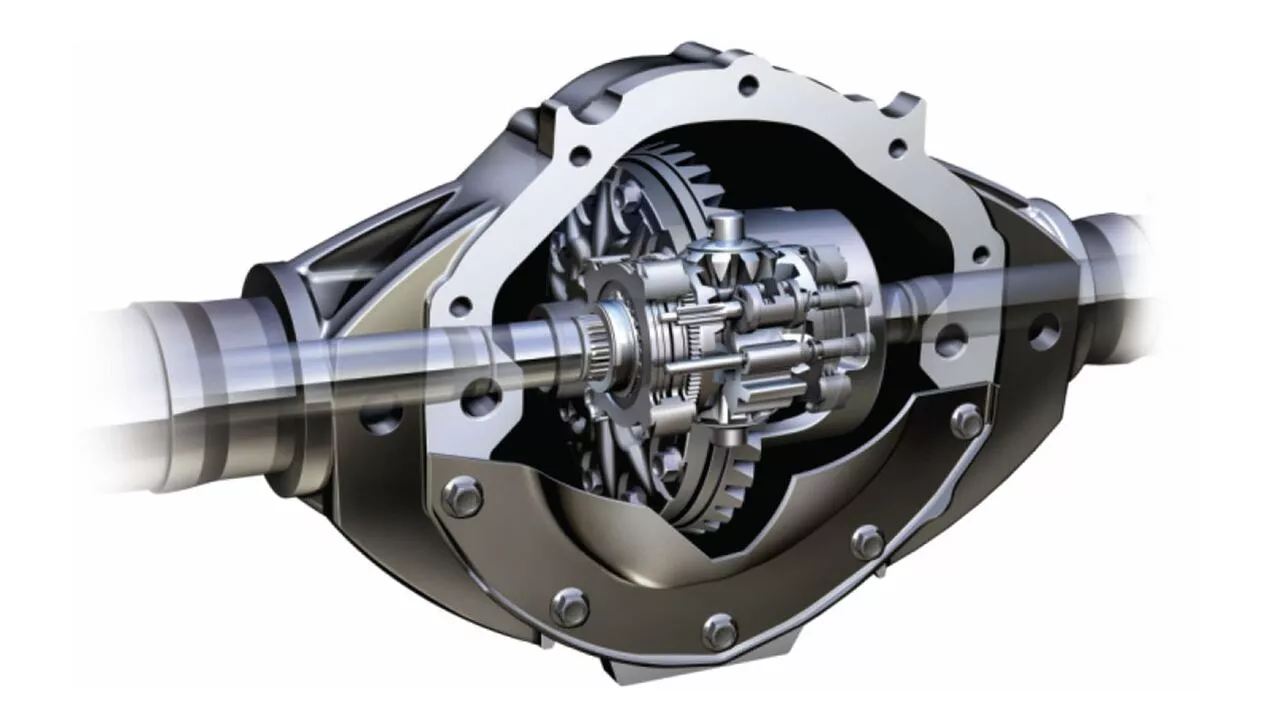 Avoid problems with slippery surfaces. Available on the RWD version of the MASTER, the differential locking system improves your traction. Below 18mph, it is automatically triggered if a wheel starts to skid. Particularly useful for getting out of tricky situations at low speeds on a muddy site!(Optional)
Hill start assist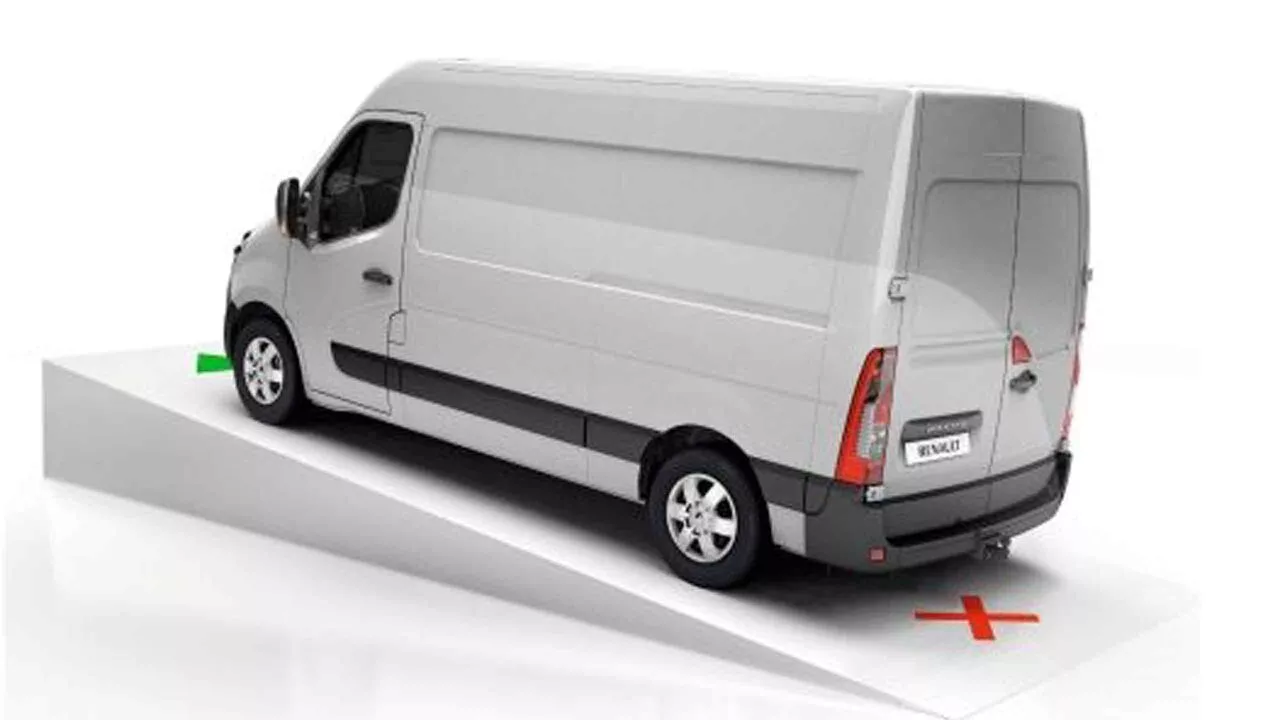 No more difficult starts when you've got a full load! With Hill Start Assist, brake pressure is maintained for a few seconds to allow you to move off with peace of mind.
(Standard)