RENAULT AND ROLAND-GARROS JOIN FORCES TO SHAKE THINGS UP
As of the 2022 edition and for an initial duration of 5 years, Renault becomes premium partner of the Roland-Garros tennis tournament, delivering electric mobility.
RENAULT BECOMES PREMIUM PARTNER OF ROLAND-GARROS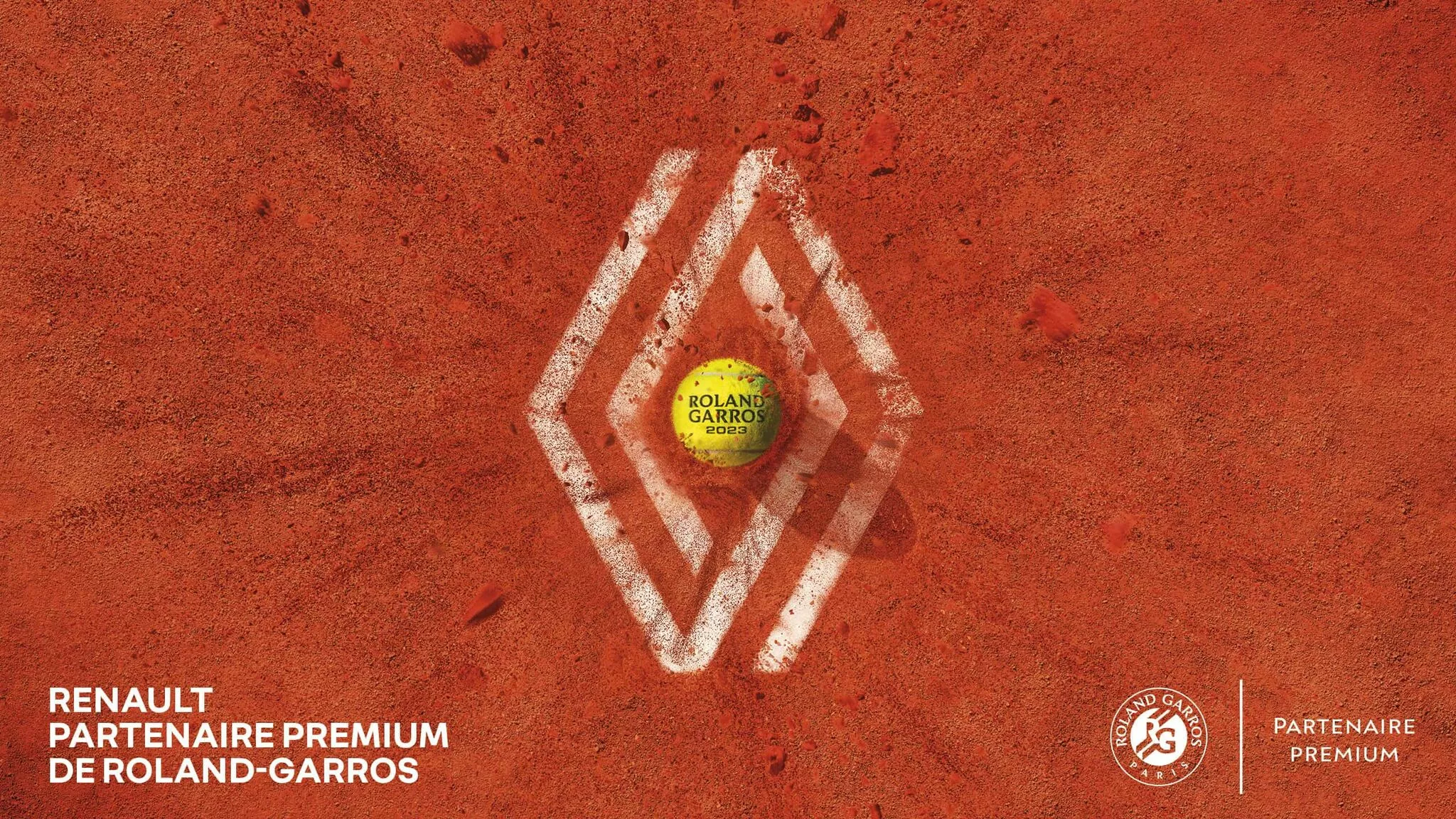 Renault X Roland-Garros
Renault and Roland-Garros have the same roots, both born in France, with strong international ambitions. They both share the common "Made Of France" values: passion and audacity.
The partnership between Renault and the French Tennis Federation (FFT) was even more apparent as it is based on two common strategic pillars: sustainable mobility and social responsibility.
For the first time in the history of Roland-Garros, the Renault logo will be displayed on the nets of the five main courts throughout the entire duration of the tournament, from the qualifying rounds to the finals.
an electric fleet
Sustainability is key for both brands. Renault is accelerating its transformation in the aim of becoming a fully electric brand in Europe by 2030.
This commitment is demonstrated with a fleet of 100 Megane E-Tech 100% electric vehicles being provided out of a total of 160 Renault vehicles.
Renault will also have a 150 m² booth within Roland-Garros. Spectators will be able to discover Renault's electric and electrified range with Megane E-Tech 100% electric, Renault 5 Prototype and All-New Austral hybrid SUV, which will make its public World Premiere at Roland-Garros.
Renault launches "GIVE ME 5"
Alongside signature of this partnership contract, Renault is launching "GIVE ME 5", the brand's new social responsibility project dedicated to young generations.
Renault first wants to promote tennis playing in cities, by renovating playgrounds in the city outskirts with the help of local artists. It expects to open two courts in France by the end of the year.
Renault will introduce the "Let Challenge" during the Roland-Garros tournament to help finance the "GIVE ME 5" project. Every time a served ball hits the top of the net before landing in the service court, which occurs on average more than 2,000 times during the tournament, Renault will set aside a sum of money for this social initiative.